Dolls On Mission is a group of volunteers who share a ministry of teaching about Christ through individually handmade dolls for children and adults. Families around the world are suffering from poverty, natural catastrophes, loss of home through fire or other catastrophes, weather-related disasters such as tornadoes, hurricanes, wildfires and more, or from the sadness of losing a beloved child or other friend or family member. Dolls can help in these and other similar circumstances.
Each Doll has 2 sides. The first side is a sad face which represents life with OUT Christ. The second side is a happy face which represents life WITH Christ. Each doll also includes a prayer card which can be translated into any language that you request.
Click images below to see pattern & instructions in larger sizes.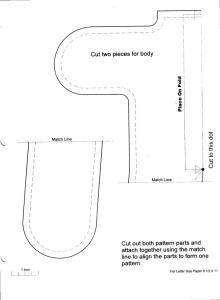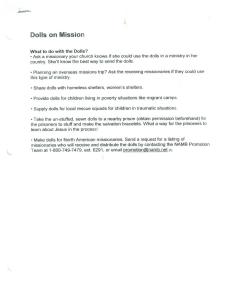 To find out more about this organization, to request a doll, or to offer to help, please contact them:
DOLLS ON MISSION
4036 Saint James Way
Monroe, NC 28110
Joanne Mucci: 704-283-6784
abetterwayhome@aol.com
Maureen Tull: 704-735-9464
irishmaureen1@aol.com
For more info, visit their website:
Dolls On Mission Website here.