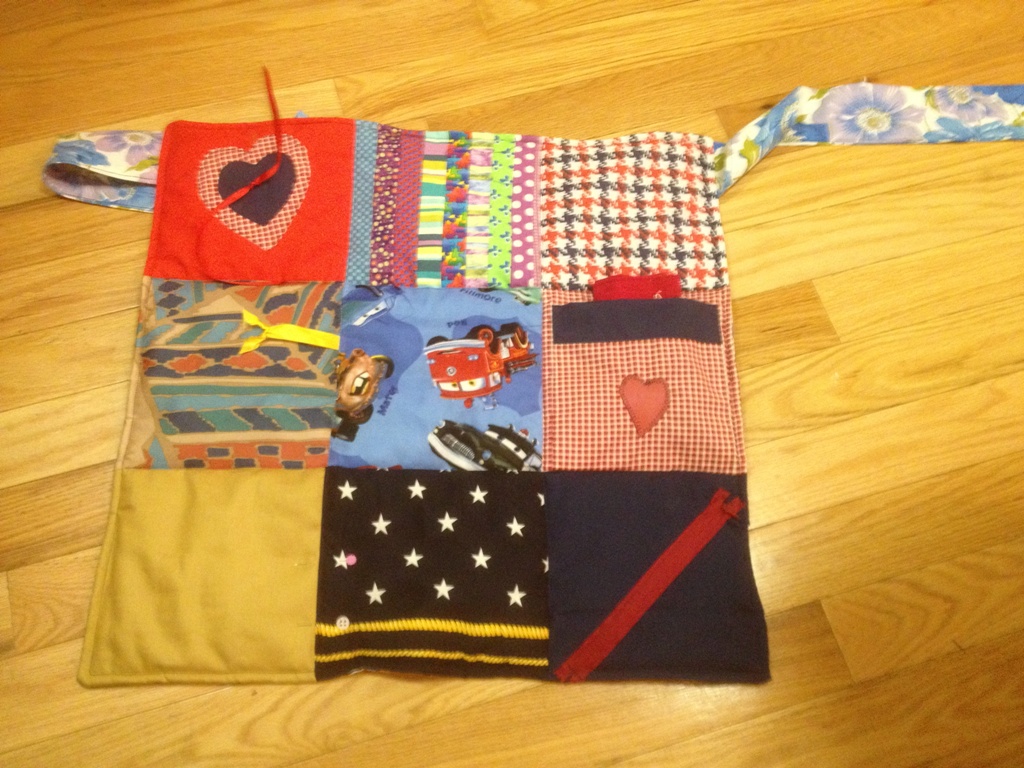 The primary function of this very small quilt (which does not actually have to be quilted) is to give patients something to "fiddle" with to help keep their minds and hands busy. Scroll down for details & pattern below.



We recommend using fabrics that have definite texture and adding things like shapes cut from drawer liner; zippers down the center of a block with something to find on the inside when the zipper is unzipped; a pocket with a handkerchief to fold and put back repeatedly, ribbons hanging from seams; flat bears from plush fabric and sewed down on a block, etc., etc. The possibilities are limitless. "Apron strings with velcro" are optional, but may help keep the quilt from falling from the client's lap.
Please contact your local Hospice organization to find out their need for this product.
OR — Mail your finished Fidget to:
Handwork That Helps
1530 CR 713
Nacogdoches, Texas 75964