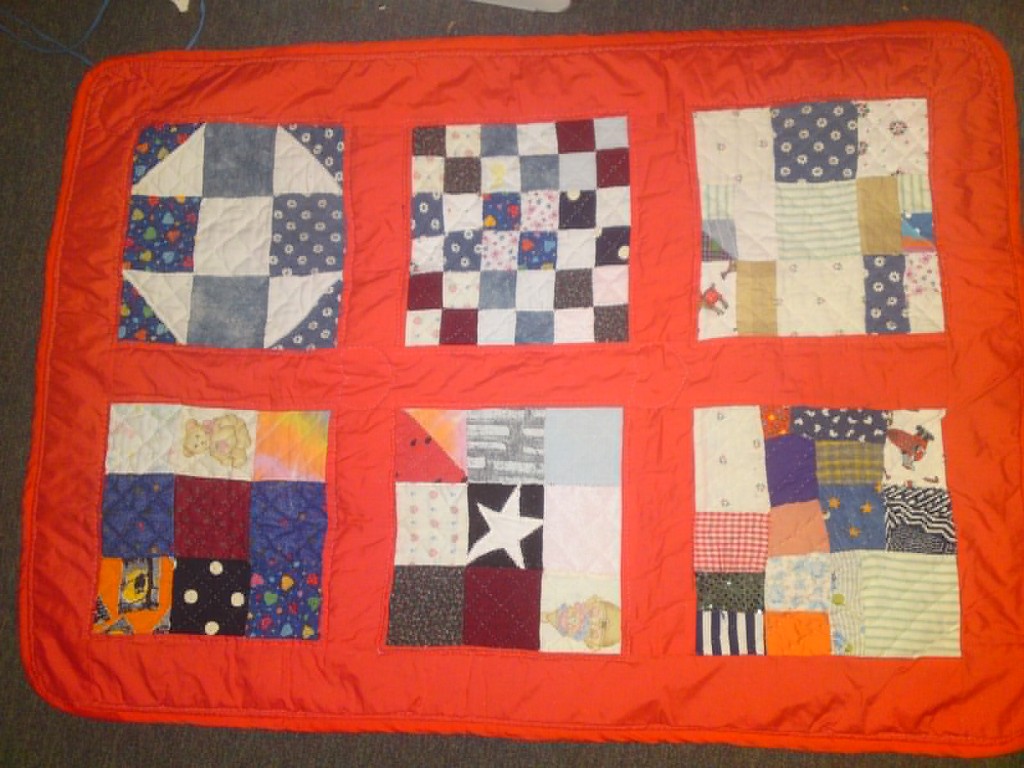 Quilting is one of the most popular types of handwork, crossing all barriers of age and gender and need.
Baby blankets to the hospital
Lap quilts for those in assisted living
Patriotic themed blankets to the V.A. hospital
the list goes on
Small quilts like the one shown provide the perfect opportunity to learn and practice the necessary skills on a small scale, before you try a full-sized quilt. You can even do a different style for each quilt block, so you can try out all types of ideas. Or, go with a traditional pattern, such as log cabin, bear's foot, churn dash, coffin star or devil's puzzle.
You probably already know someone who knows how to quilt…..and not to stereotype too much, but that person probably has gray hair. Ask around just a bit and find a mentor, and you, too, can learn to quilt.
Quilting is great for people who liked geometry, in particular. If that's you, give it a try!
List of quilt block names here.