Tiny Baby Bonding Blankets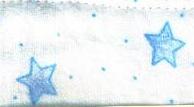 Tiny Baby Bonding Blanket
For premature babies in hospital Neonatal & Infant Intensive Care Units (NICU).
Scroll down for pattern & instructions.
We recommend that these be given to moms and dads when their baby will be in the hospital for extended time. The blanket should be worn against the parent's skin and then left with the baby so (he or she) can become familiar with parents by sense of smell. This simple way to be as "together" as possible is comforting and reassuring for both parents and baby.
Please contact your local Infant ICU to see if this product is needed locally and for any specific requirements they might have.
Click image below to enlarge for pattern & instructions.